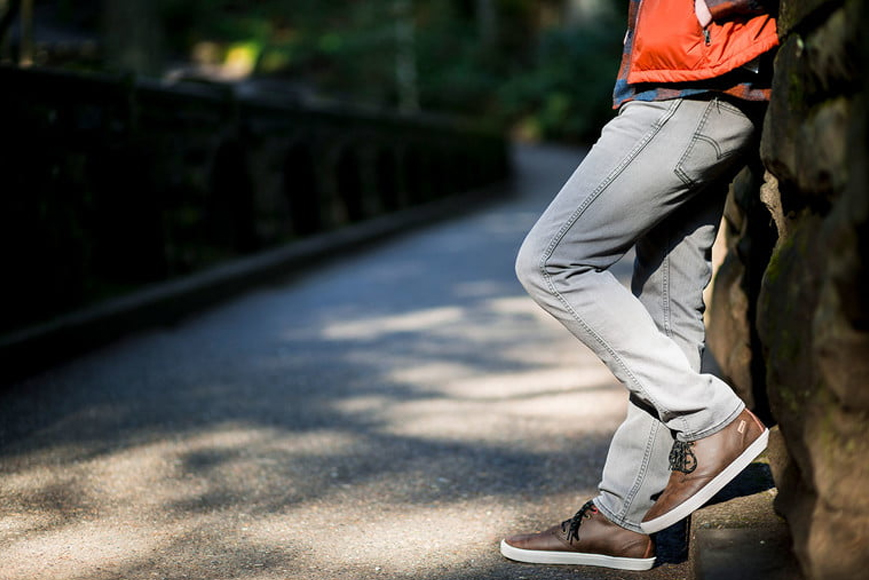 SAOLA
MAKE AN IMPACT
Sustainable & recycled shoes.
Each year, 25 billion pairs of shoes are manufactured world-wide. Sadly, almost none of these are made sustainably, making the textile industry the world's second largest polluter behind oil and gas. This stark reality was one of the major reasons SAOLA Shoes was founded and what keeps them motivated to turn this ship around.
Because they know that sixty to seventy percent of the environmental footprint of a pair of shoes is a result of the product's materials, they've made eco-construction the central pillar of SAOLA's shoe development.
Uppers: Recycled PET Botles
Out Soles: Recycled EVA/Algae Foam
Shoe Laces: Organic Cotton
Insoles: Cork
Importantly SAOLA are not only eco-freindly they are functional, comfy, look great and won't break the bank.
Are you ready to grow your shoe sales sustainably? Contact us now to become a stockist.
Looking to buy some for yourself? Find a stockist here:
FIND A DEALER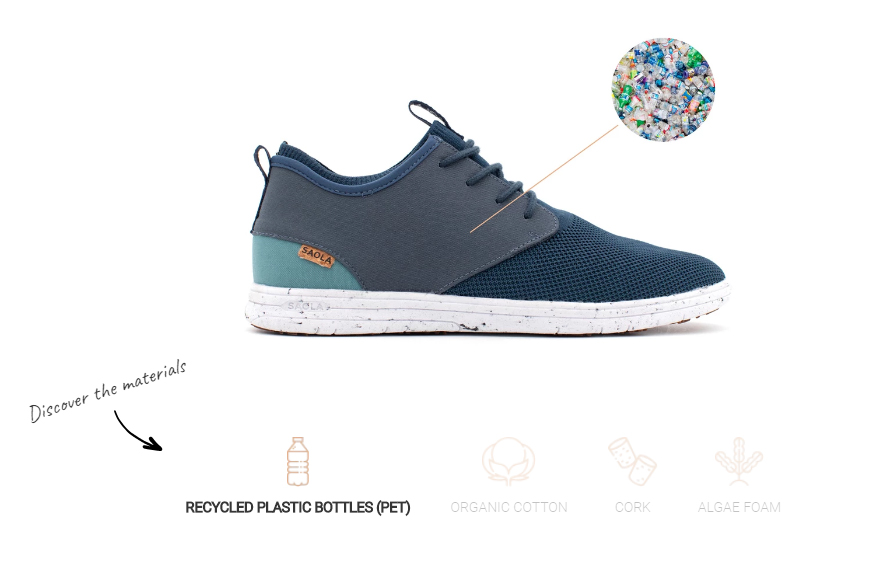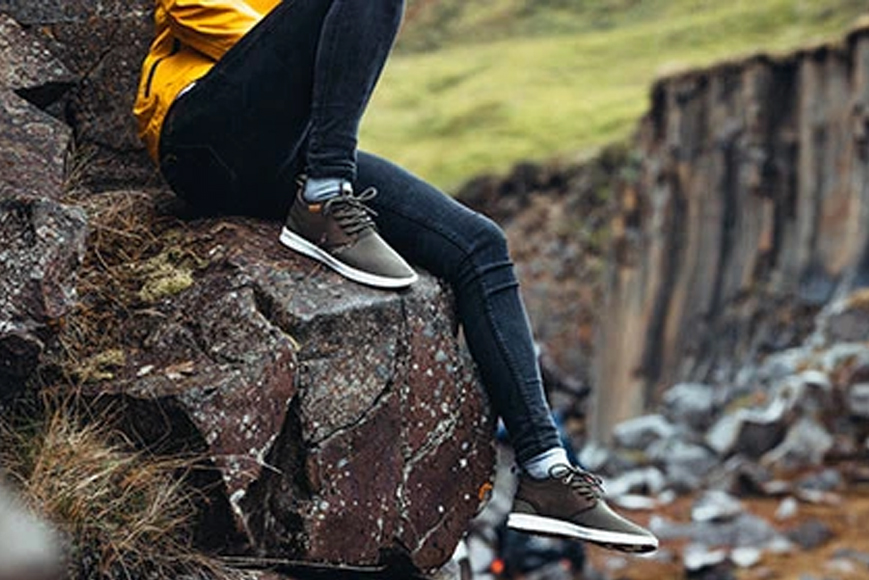 SnoKart
Make life easier with SnoKart's Smart Solutions to the hassles of carrying gear of all kinds. From Skis and Snowboards to family holidays SnoKart bags are designed to make travel easier.
Discover our famous Modular luggage – the Kart System – for luggage that truly adapts to your travel needs all year round.
With a whole new range for the 2019 Winter Season discover what SnoKart offers. Highlights include the new Easy Click fixings on the Kart System, and our new Zoom Rucksack and the New Boot and Helmet pack which can fit 2 pairs of boots in a single bag.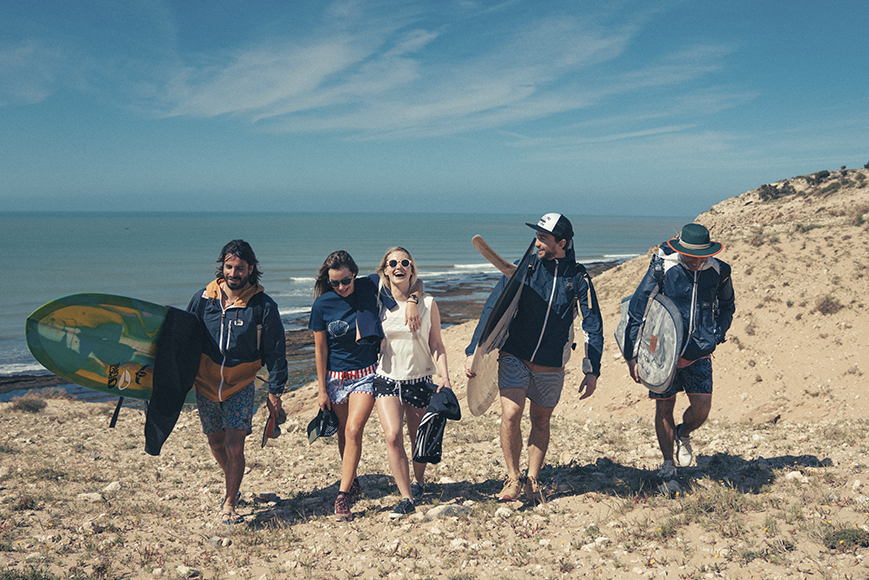 PICTURE SUMMER 2020/21
Technical & causal gear engineered with style for the most demanding activities and daily commutes – using eco-friendly fabrics – including  PET recycled polyester, Organic cotton, and Naturalprene wetsuit material.
FIND A DEALER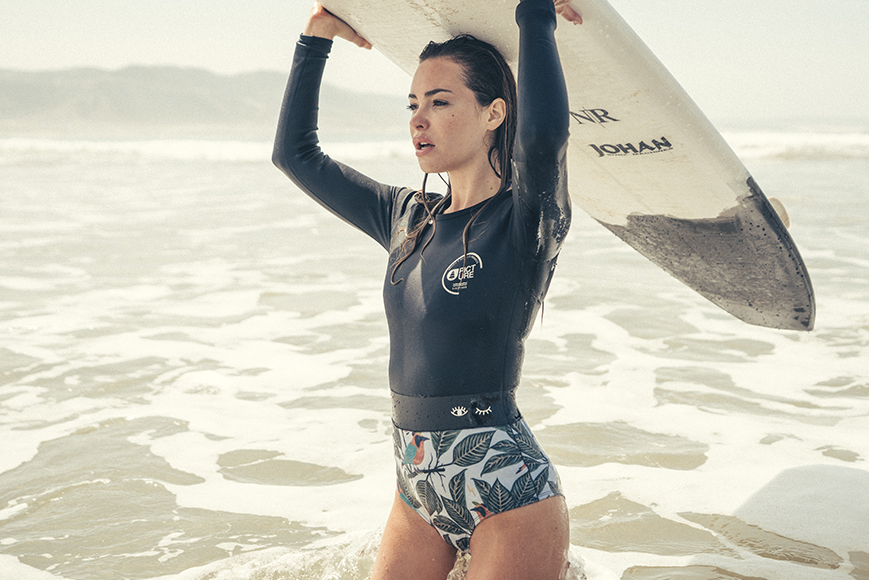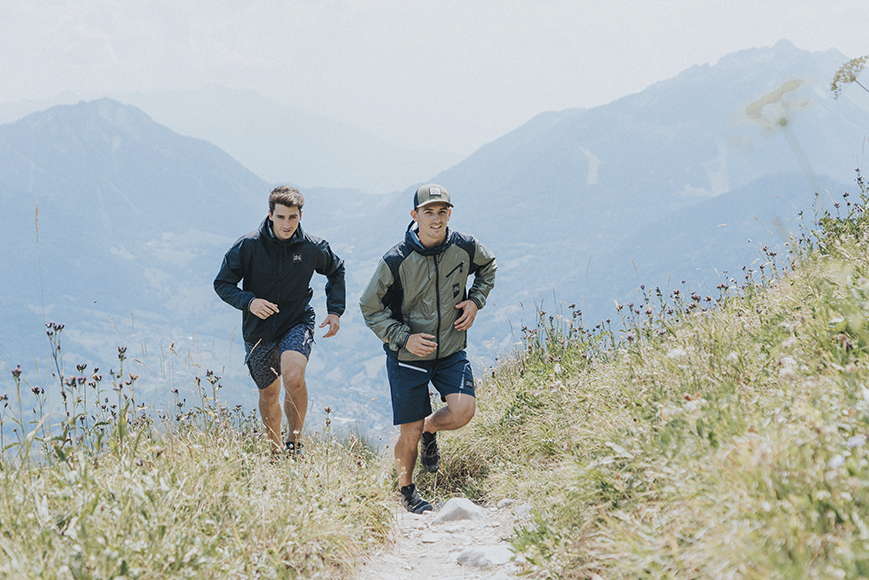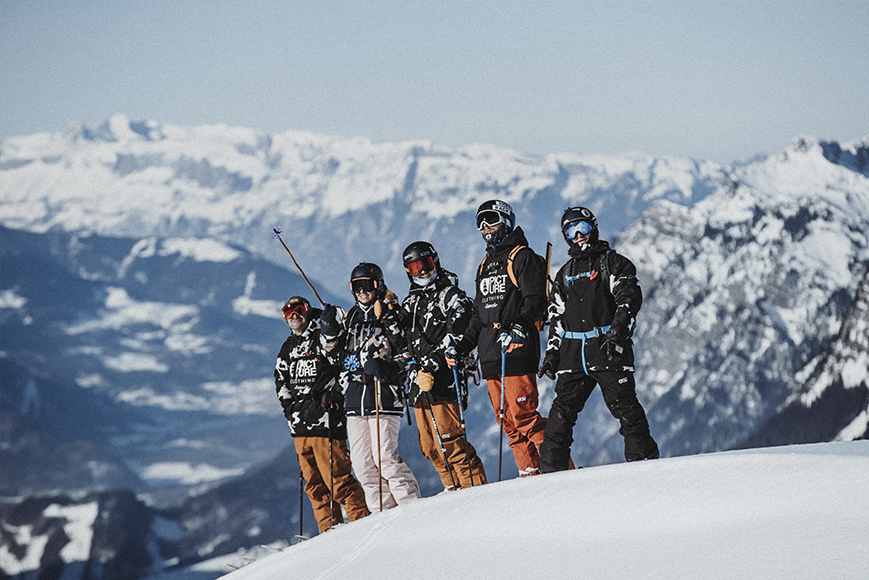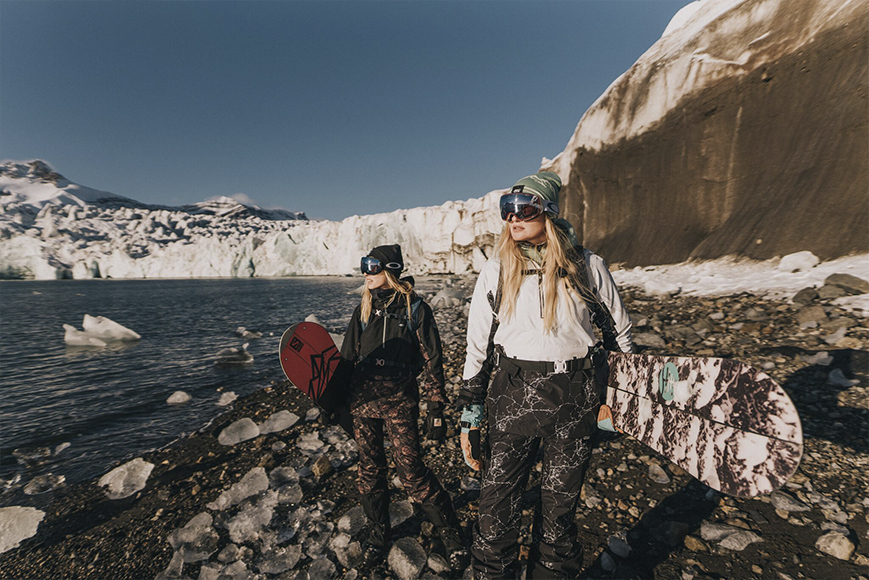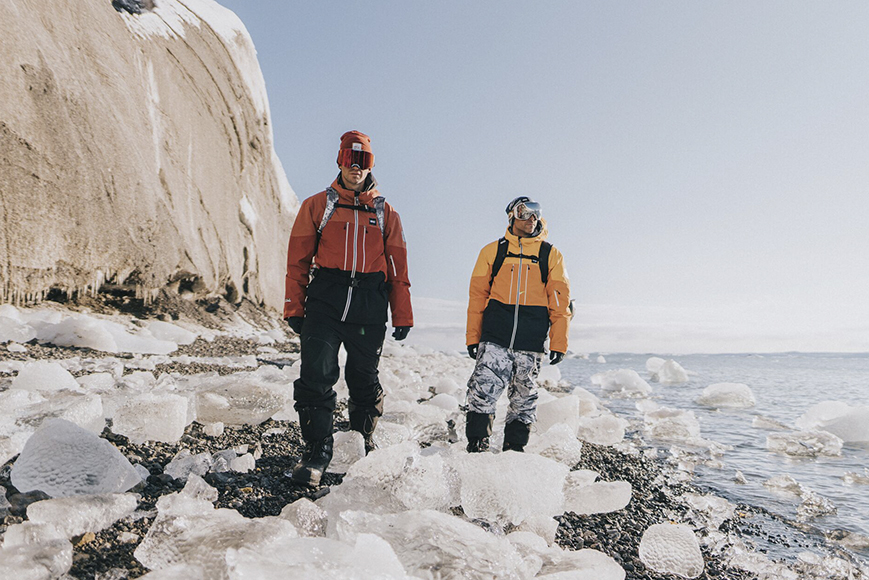 PICTURE WINTER 2021
Stay warm, dry and comfortable while doing your bit for the environment.
For 2020 PICTURE Organic clothing latest line up now features BIO-Sourced material to form a pathway to move beyond petrolum based waste (PET) in the future.
IN STORE NOW!
SKIS FOR SKIERS – PASSION HAS NO GENDER.
Our vision as a brand is to be the first choice for every athlete. We enable new heights of individual performance and unforgettable moments with innovative, user-friendly products.
When looking for the exact right ski, factors like ability level, height and weight, along with the specific type of skiing determine which product is the right choice for a particular athlete. Their gender plays no role. Consequently, we no longer distinguish between ski models for women and men, but open the range to all skiers.
To satisfy different tastes, in the future we'll offer a second color option for ski models whenever possible. Different foot shapes will be addressed by boots in multiple widths and through different ankle heights, flex ratings, and a variety of liners. This will allow all skiers to meet their unique individual needs without missing out on any of our performance advantages.
Whether you're a beginning, advanced, or expert skier; Whether you're large or small, heavy or light, we develop our products for you as a passionate athlete, not as a woman or man.
Because to us, skiing is not a lifestyle. It's life.
RC4 CURV GT. HIGH PERFORMANCE TAKEN EVEN HIGHER.
The RC4 Curv GT boot was developed using the proven Fischer iFIT Low Volume last. Ideal for narrow feet, the entire boot is designed to be easily customized to create the perfect fit, and to provide ultimate control. The boot's reduced volume also makes it especially light.
Our distinctive inner boot concept is designed to match every unique aspect of a skier's foot and lower leg. The liner can be heat molded to match the exact shape of the foot. Adjustable fitting pads can be applied to ensure direct contact between every part of the liner and the boot's shell. Fitting pads can also be used to snug up the Achilles and ankle area. The tongue can be removed and ground to relieve pressure in critical spots, provide more overall volume, and allow the leg and foot to be in the proper stance.
Fischer VACUUM technology is used to heat and shape the shell for a customized, more exact outer and inner fit. Better contact and a snugger fit means every single muscle fiber's steering input goes immediately into the boot. For the final fine-tuning touch, the forward lean angle of the boot can be adjusted to match your ability level and style of skiing. Put yourself in the perfect position to attain maximum speed with maximum control and comfort with the new RC4 Curv GT.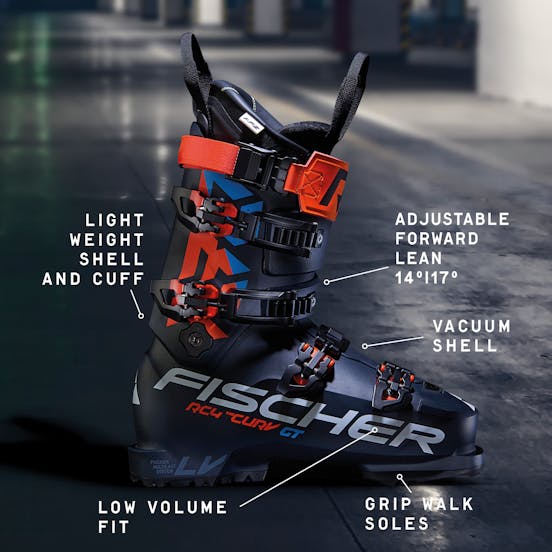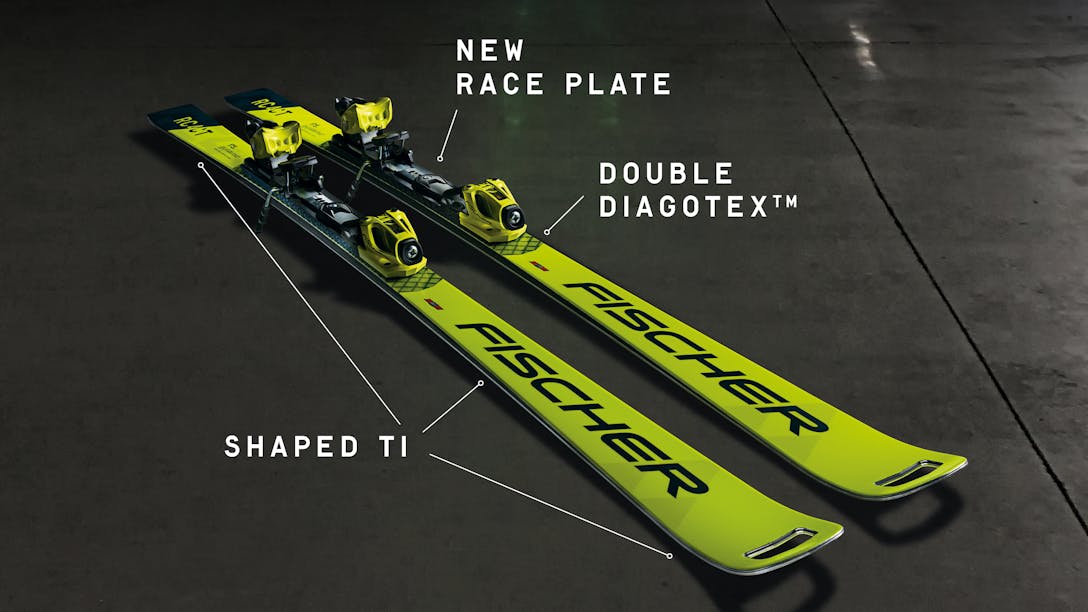 RC4 – ARE YOU CUT OUT FOR IT?
The new Race Cut 4 is simply the best for the best, and has defined Fischer's reputation throughout the racing world. The RC4 was developed with top world cup athletes to offer the precision and control you'd expect from Fischer's race department.
Are you ready for the new RC4?
The new shape allows instant acceleration with unparalleled edge grip as well as the stability to control it. Fischer's new racing plate also provides exactly the right level of flex for smooth, solid turns at every level. It's the skis responsiveness to your body's input and immediate reaction time that turns great skiers into champions. So be one.

FRITSCHI XENIC
Lightness and Safety.
The light weight, the easy step-in and the practical operation make the Xenic 10 an exceptionally agile binding for ski tours in any terrain. When skiing downhill, length compensation of 10 mm ensures a reliable release according to the settings. The innovative frontal unit provides a secure hold in front and with the exceptionally broad heel support in the back the skis are easy to control. The optimal mix of light high-tech plastics of the latest generation and high-quality metals results in superior stability at a weight of only 280 g per unit.
SWISS MADE – from concept to product
Ninety-nine percent of the components are made in Switzerland and assembled into high-quality products in Reichenbach.
Available in New Zealand from March 2020
LEARN MORE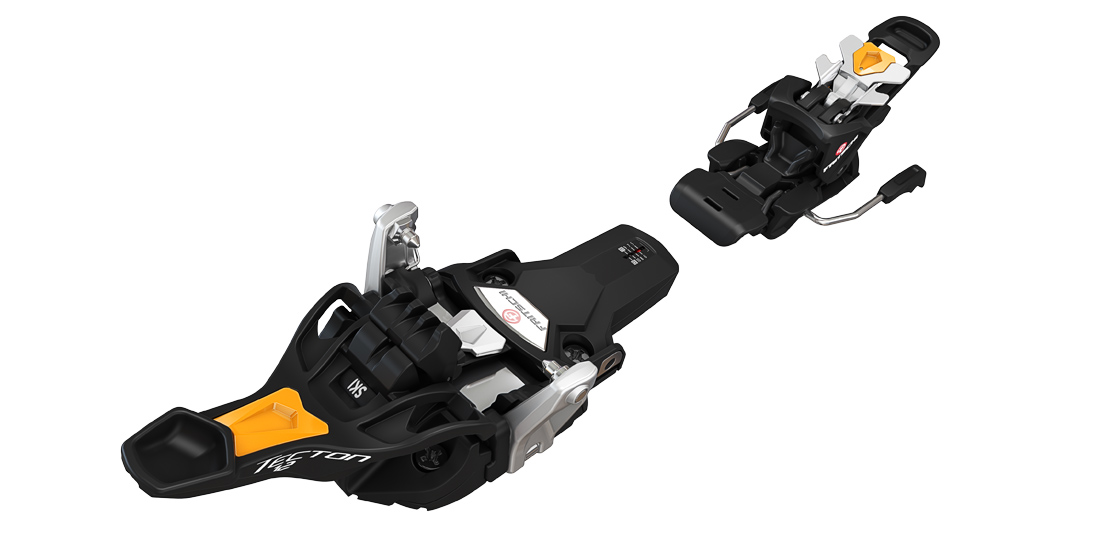 Are you looking for safe, light and high performance touring bindings? Look no further than the new Tecton 12 by Fritschi Swiss Bindings.
LEARN MORE