Surfanic offer incredible value without comprising on style and technicality – taped seams, waterproof, breathable. Designed to look a million dollars but costs way less.
Check out the new range below and find your nearest stockist here:
MAGNETIC CLOSURES
Velcro is the past. Poppers are tricky when you're wearing gloves. The future is here, the future is Magnetic Closures. This is a feature normally found in jackets three times the price of ours – but once again Surfanic are pushing the boundaries of what's possible. Be amazed at how simple these are to use. Using a powerful force field, one half of the closure seems strangely attracted to the other forming a tight bond.
SNOW SKIRT
All Surfanic jackets feature a snow skirt. Some fixed, some removable. The skirt will help keep in the warm and stop powder getting to places you would rather it not. There's even a way to clip it out of the way when you're not on the slopes.
DETACHABLE HOOD & ADJUSTERS
Selected jackets feature a detachable hood, using a series of poppers and a zip, with a 3-way volume control. If the skies are blue, unzip the hood and experience a new feeling of freedom. Fixed hood jackets also feature 3-way adjustment.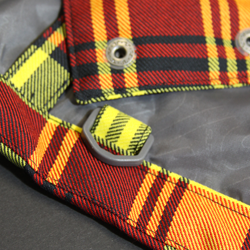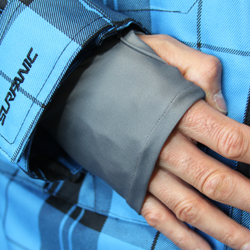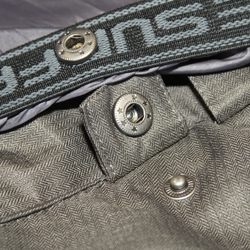 GLOVE HOOK
Having one glove isn't going to cut it. If you take them off, we have a handy place to attach them. A great idea to keep them together.
SNOW CUFFS
A no snow zone. When you wear any sort of long sleeve top under your jacket the chances are it's gonna get wet around the cuff. Dr Surfanic hates it when this happens, which is why Surfanic jackets all have a snow cuff to prevent this. The thumb loops keep the cuff in place forming a tight seal around the wrist to keep the snow out.
SNAP TO PANT
All Surfanic jackets and pants feature poppers enabling them to be joined. This will stop half a tonne of snow going up your back when you inevitably wipe-out.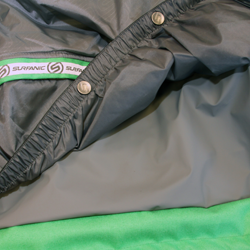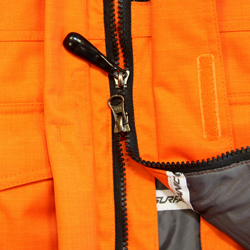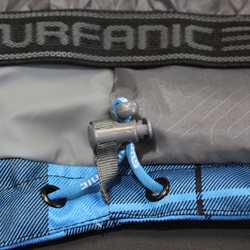 DRY BUTT PATCH
The base of all Surfanic jackets has a patch on the inside known as a "Dry Butt Patch". This ingenious patch of waterproof fabric prevents the inside of the jacket from becoming soaked and keeps your butt dry.
TWO WAY ZIPPER
Zip up, zip down, this handy zipper enables you to unzip from the bottom of the jacket for a bit of ventilation. Perfect for when you visit the little boys or girls room!
ONE HANDED HEM ADJUSTER
Just pull the cord single-handed to tighten the hem of the jacket. No messing about and no problem if your wearing gloves.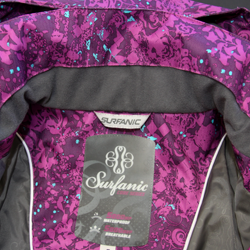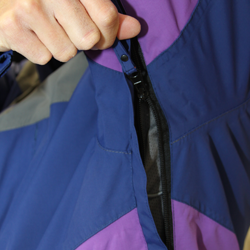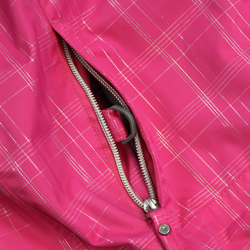 NECK WARMER
There's nothing worse than getting an icy chill down your neck – bbrrrrrr! Enjoy the luxurious and snug feel of a super soft micro fleece lined collar. Now a feature in all Surfanic jackets. Keep out the chills and make the jacket feel that little bit more special.
PIT ZIPS
Overheating happens. It doesn't matter that it's freezing cold and everywhere you look there's snow, you still need to cool down sometimes. All our adult Jackets have pit zip venting to enable you to release this build up of heat before it becomes an issue. Under each arm you'll find a concealed zip, open this and feel the cool.
SKI PASS HOLDERS
Tickets please! We have developed jackets featuring a variety of ski pass holders to match the different systems used on the mountains – what a clever idea!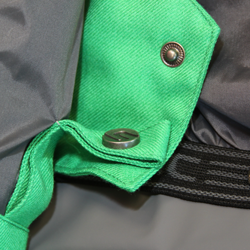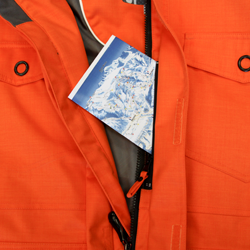 SNOW SKIRT RETAINER
For the times when your not wearing the snow skirt, these handy press buttons keep it tidy and tucked away.
MAP POCKET
The ideal place to keep that piste map safe and dry! Hidden under the storm flap so you don't have to undo your jacket to reach it
Ready to get kitted out? Find your nearest Surfanic stockist below

I consent to having this website store my submitted information so they can respond to my inquiry
Privacy Policy