SINCE 1924
When you want maximum enjoyment from your day in the mountains Fischer is here to help. Since 1924 they have lead the way with Ski innovation – from fast racing technology, lightweight touring, to your first time skiing they have you covered.
RC4 CURV GT. HIGH PERFORMANCE TAKEN EVEN HIGHER.
The RC4 Curv GT boot was developed using the proven Fischer iFIT Low Volume last. Ideal for narrow feet, the entire boot is designed to be easily customized to create the perfect fit, and to provide ultimate control. The boot's reduced volume also makes it especially light.
Our distinctive inner boot concept is designed to match every unique aspect of a skier's foot and lower leg. The liner can be heat molded to match the exact shape of the foot. Adjustable fitting pads can be applied to ensure direct contact between every part of the liner and the boot's shell. Fitting pads can also be used to snug up the Achilles and ankle area. The tongue can be removed and ground to relieve pressure in critical spots, provide more overall volume, and allow the leg and foot to be in the proper stance.
Fischer VACUUM technology is used to heat and shape the shell for a customized, more exact outer and inner fit. Better contact and a snugger fit means every single muscle fiber's steering input goes immediately into the boot. For the final fine-tuning touch, the forward lean angle of the boot can be adjusted to match your ability level and style of skiing. Put yourself in the perfect position to attain maximum speed with maximum control and comfort with the new RC4 Curv GT.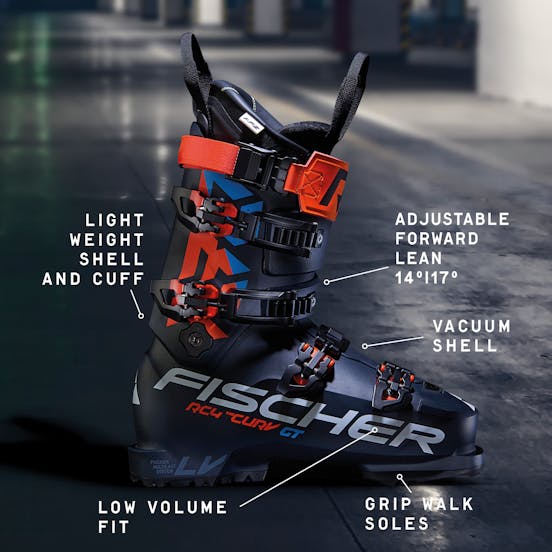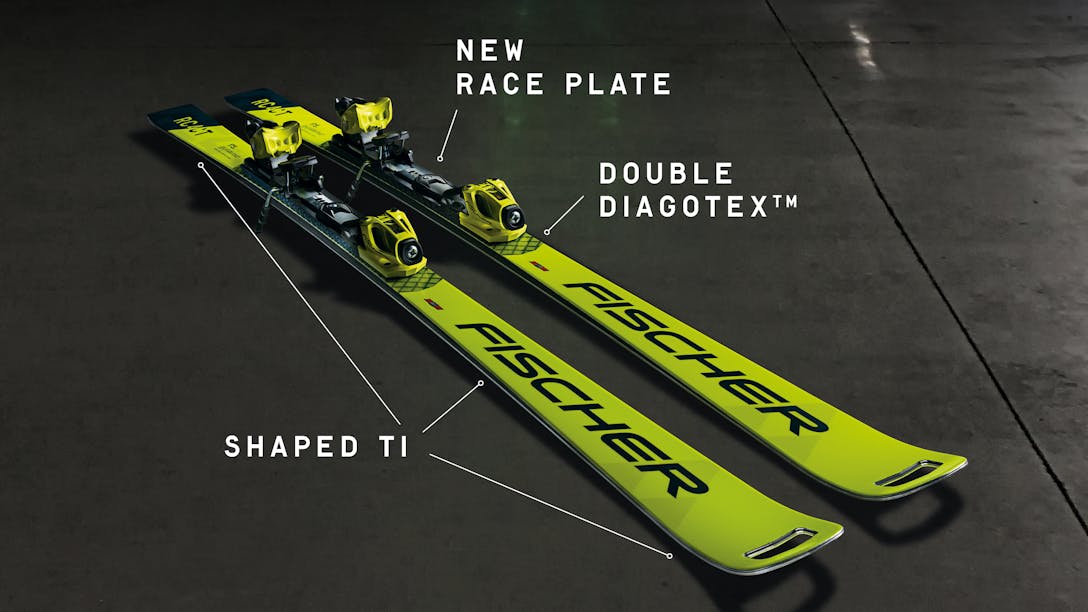 RC4 – ARE YOU CUT OUT FOR IT?
The new Race Cut 4 is simply the best for the best, and has defined Fischer's reputation throughout the racing world. The RC4 was developed with top world cup athletes to offer the precision and control you'd expect from Fischer's race department.
Are you ready for the new RC4?
The new shape allows instant acceleration with unparalleled edge grip as well as the stability to control it. Fischer's new racing plate also provides exactly the right level of flex for smooth, solid turns at every level. It's the skis responsiveness to your body's input and immediate reaction time that turns great skiers into champions. So be one.

Ready to get fitted out?
Visit one of our specialist ski and boot stockist below

I consent to having this website store my submitted information so they can respond to my inquiry
Privacy Policy